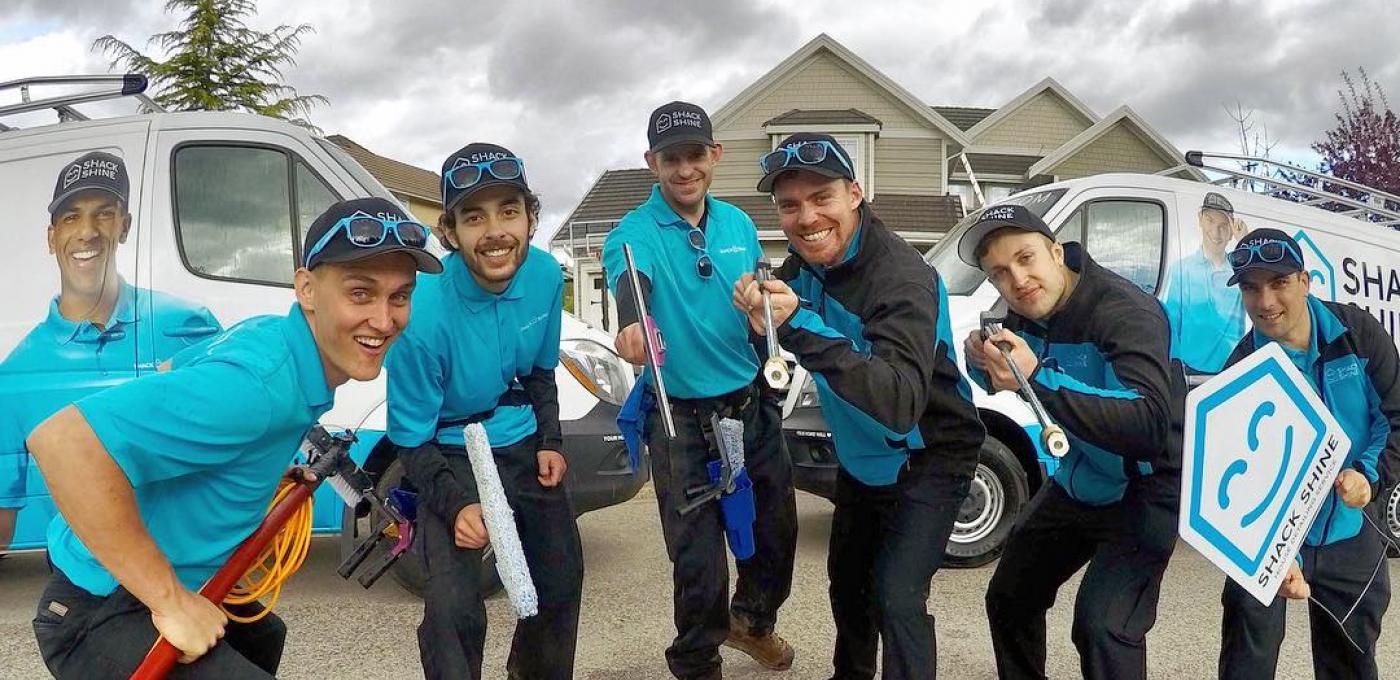 What do poker and running a business have in common? Everything.
Under the blinding glare of spotlights, the world watched on ESPN as Matt Jarvis concentrated on one thing: winning the World Series of Poker. For six years, he'd navigated the world's elite poker circuits, winning sometimes and breaking even others. But he always loved the challenge.
It was 2010. He'd beaten 7,000 hopefuls to become one of only nine around the Final Table in Las Vegas, vying for a $9 million prize.
Despite his efforts, he was eliminated in 8th place with a bustout hand in a moment that's been dubbed one of the craziest upsets in poker history. So he left Sin City, a new superstar on the circuit — with a hefty chunk of change in his pocket.
He followed up with more big wins in the years to come, but Matt was constantly jetting around the world to games, leaving his wife at home in Vancouver, BC. In 2015, he decided poker wasn't the future he wanted.
"I got married three years ago, and I wanted to find a job that would keep me closer to home so I could be with my wife," he says. "At some point we'll start a family, so it's important to be around for that."
Back in Vancouver, he kept playing poker to bide his time, and wondered how to turn his need for autonomy, adrenaline, and high-stakes strategy into a viable career. Entrepreneurship seemed to combine all three; he just needed the right opportunity.
"Some of my friends and family told me about Shack Shine. They said it was the next 1-800-GOT-JUNK?. Once I looked into it, I thought the system was amazing. I liked the people who were involved, and it seemed like a good way to learn how to run a business from the ground up."
So Matt cashed in his chips and invested in a Shack Shine franchise with O2E Brands. Since starting up in October 2016, he's tackled business ownership the same way he tackled poker: preparation. He recalls that he won at poker because he was more prepared than anyone else; he didn't party, he took notes at the table, he worked out frequently and he kept a disciplined routine.
As a new business owner, Matt is willing to put in the work. He says, "If you want to be good at things, you have to be both mentally and physically strong. Some poker tournaments are 12 or 13 hours long, so you have to be able to focus."
Poker also gave him a habit of always looking for a tactical edge over his opponents, which will serve him well as an entrepreneur. "Yes, Shack Shine is a franchise model with systems, but there's so much room for innovation. We're encouraged to be creative and try things ... I'm going to work hard to see what I can do to beat the competition."
So for now, Matt's given up cards for a new high-stakes game as a business owner. As his own boss with a Shack Shine franchise, he'll be conquering the business world the only way he knows how: by going all in.