500+ 5 star reviews
It's been called "more valuable than an MBA" and an "inspiring story" by the most prominent business authorities in North America. WTF?! (Willing to Fail) is an essential tool for anyone looking to level up in business - and in life.
About the Book
Entrepreneurship is a roller coaster of trial and error, laughter and tears, confusion and triumph. In WTF?! (Willing to Fail), serial entrepreneur Brian Scudamore takes you on an adventure that will convince you once and for all that you have exactly what it takes to succeed.
With engaging stories from his thirty-plus years of failing upward, his book is full of lessons you can apply to your own endeavors—developing a clear vision, creating an awesome culture, finding gratitude in challenging times, and using setbacks to change your business for the better.
Being an entrepreneur means letting go of fear. WTF?! (Willing to Fail) gives you the encouragement and wisdom you need to begin stumbling toward greatness.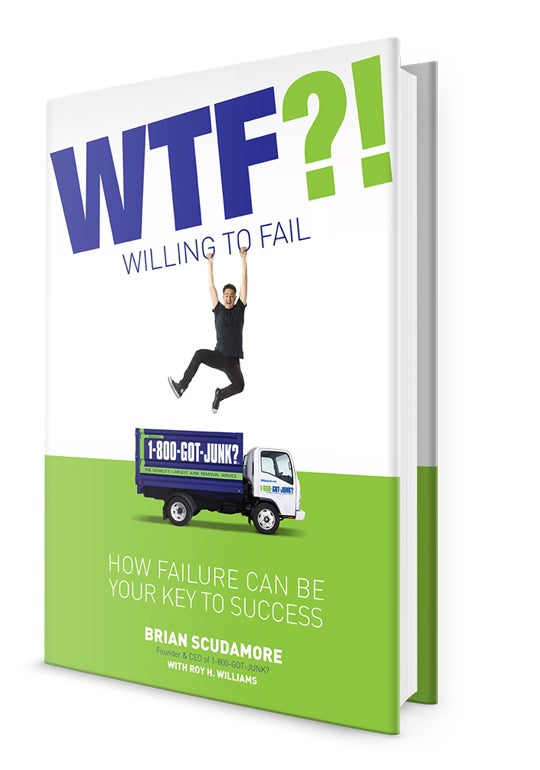 Serial entrepreneur Brian Scudamore is back with his second book to guide you on the journey of entrepreneurship. After 30-plus years of success in business, he's on a mission to inspire others to live the dream: to start, build, or simply be part of the wonderful world of entrepreneurship.
BYOB: Build Your Own Business, Be Your Own Boss, is full of lessons learned from inspiring entrepreneurs, tips and tricks for crafting your own vision for the future (and advice on how to achieve it), and just a few industry secrets, too.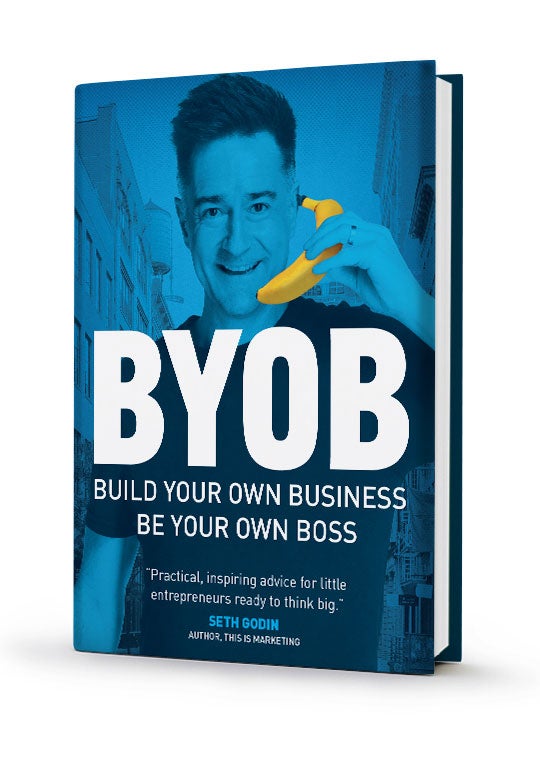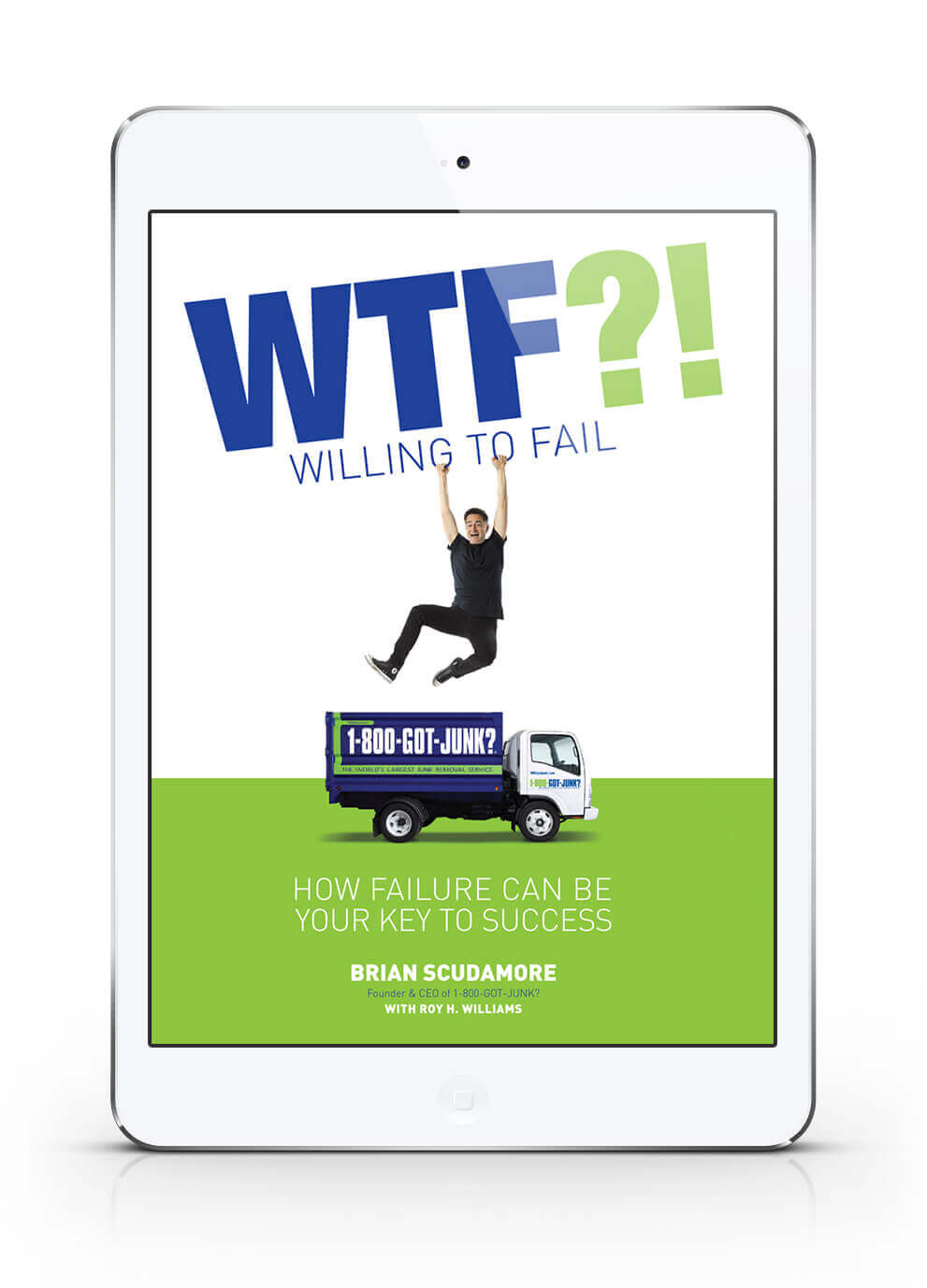 GET THE BOOK
Enter your contact info and we'll send you a free digital copy of WTF?! Willing To Fail.
As seen on...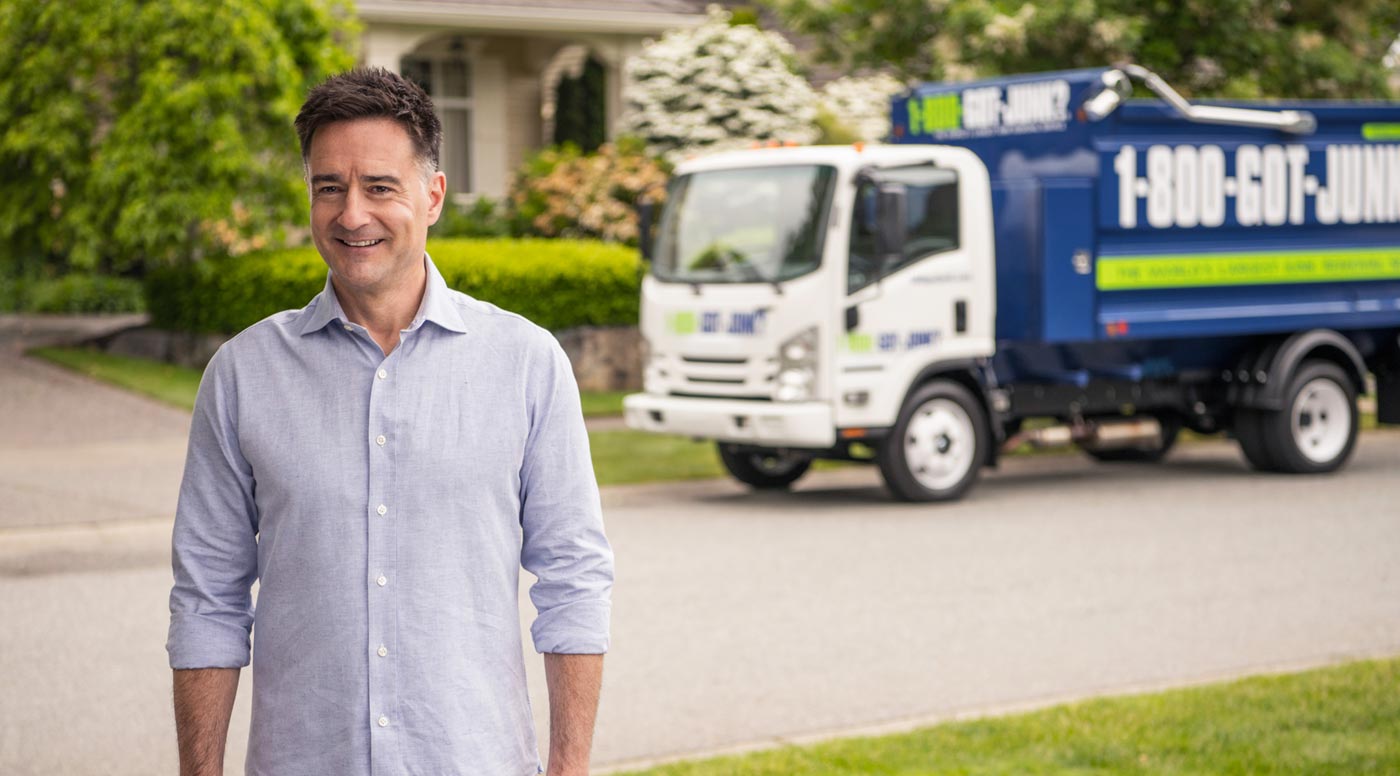 Meet Brian
Founder and CEO of O2E Brands
Meet Brian
Brian Scudamore has always taken the road less traveled. At nineteen, he pioneered the industry of professional junk removal with 1-800-GOT-JUNK?, turning a chore people avoid into an exceptional customer service experience. He then scaled that success into two more home-service brands, WOW 1 DAY PAINTING and Shack Shine. Brian's "Willing to Fail" philosophy stems from his belief in the power of dreaming big, taking risks, and learning from mistakes. Through franchising, he's giving thousands of aspiring entrepreneurs the chance to live their dreams of business ownership.