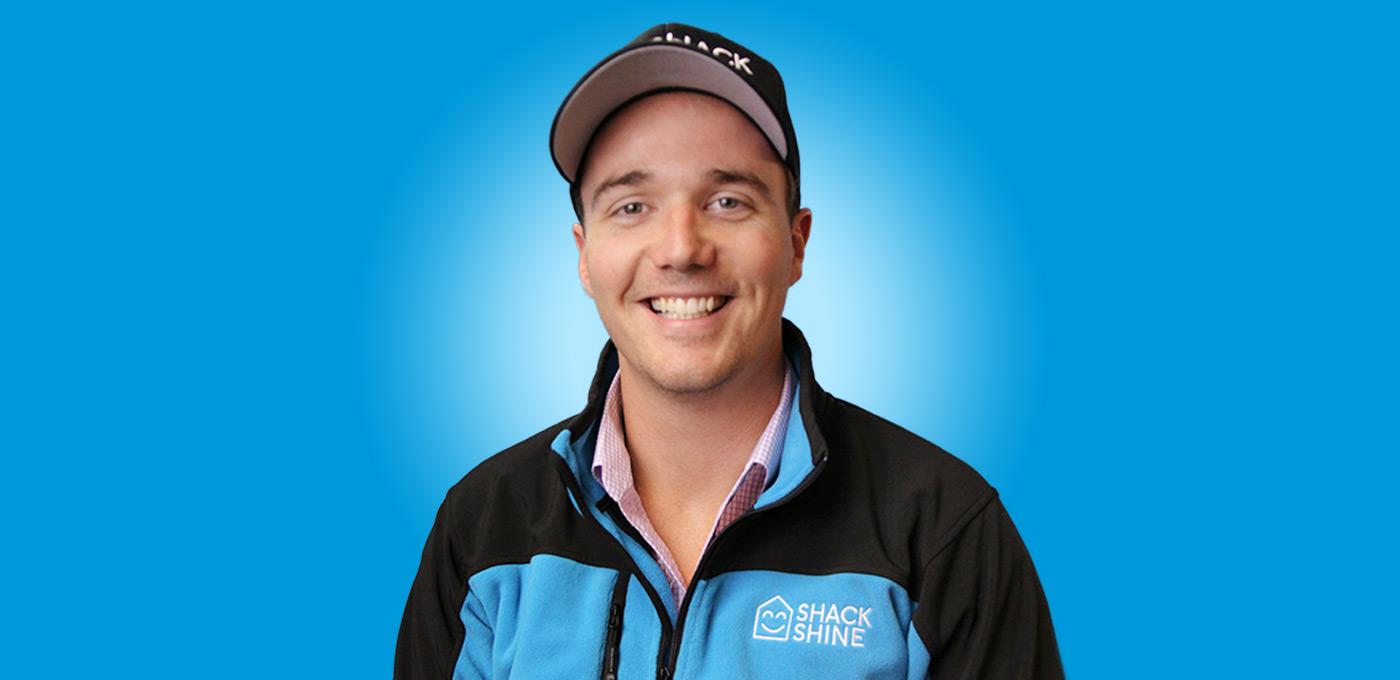 Why This Millennial Believes Franchising is the 'Fastest Route to Financial Freedom'
For baby boomers, the most coveted job was anything with stability — and if you were lucky enough to land one, you generally stayed put. This was on the heels of hard economic times when people couldn't afford the risk of stepping out on their own.
But 25-year-old Myles Reville is tired of our risk-averse society. To millennials, life isn't about benefits and pensions and slaving away until retirement; it's about doing what you love to build a future for yourself and your family.
Myles decided he never wanted to work for someone else again — but starting a business alone as a millennial with debt seemed impossible. Aspiring entrepreneurs are often wary of franchise opportunities, but Myles broke the mold and found freedom in an unexpected place: as a franchise owner with Shack Shine. This is his story.
O2E: Why should millennials consider franchising?
MR: Society today is obsessed with mitigating risk. People are so afraid of failure that they get stuck in a corporate bubble working their lives away for someone else's benefit.
For young people with debt and little experience, the easy route is to follow along with the status quo. The alternative isn't appealing; to start a business, you have to incur more debt first and you might not end up making any money. Capital can be hard to come by and it's a hard thing to overcome for aspiring entrepreneurs.
But with franchising, the cost of entry is far less than starting up on your own. At 25 years old, I'm already building real equity. Franchising makes business ownership possible for millennials, and it's the fastest route to financial freedom.
O2E: When did you decide to look into franchising?
MR: I previously owned a College Pro painting business and that experience gave me the  entrepreneurial bug. I left to try the corporate world because I thought that's what I wanted — but within three months, I was absolutely miserable and hated working for someone else. So I started looking for opportunities that I could afford to get into, and that would work here in Toronto. I wanted a career I could have fun at while also making money.
O2E: How did you find Shack Shine?
MR: I was actively looking at different franchise opportunities but nothing held my interest. I live near the Toronto offices for O2E Brands and I used to walk by every day on my way to work. After I looked the company up on LinkedIn, I got a message from founder and CEO Brian Scudamore. He asked if I was interested in opening a Shack Shine franchise.
I was on the fence at first because I was still exploring my options. But this opportunity literally fell into my lap and I knew I couldn't let it pass me by. I talked with my partner and we both agreed that Shack Shine would work perfectly for us.
I flew out to head office in Vancouver and drove my brand new Shack Shine van back to Toronto. I hired my first employees on the way and we hit the ground running when I got home.
O2E: What made Shack Shine the perfect opportunity for you?
MR: I like making decisions and I feel uncomfortable when my future is in someone else's hands — so working in a corporate job was never conducive to how I operate. I'm a problem solver and I enjoy taking on responsibility. As a franchise partner, I get to take ownership of my own business and I have control over the day-to-day.
At the same time, I have the support of the entire network. By choosing to do business in a proven system like Shack Shine, I've surrounded myself with successful, hardworking individuals that motivate me to build the strongest business I can.
O2E: What's on the horizon for you and your franchise?
MR: I'm looking ahead to big-scale growth. I want to take my business to the next level by establishing massive roots in our community.
I'm not as concerned about the money or how much I'm making personally (though it's definitely a perk). My biggest focus is to the get the brand and the business going full-tilt on an operational level. It's about creating a name for ourselves through our efficiency and quality of service.
O2E: What advice do you have for people looking into franchising?

MR: Just do it. It takes real guts to kick yourself over the edge but once you're in it, it's not as scary as it seems. Yes, it's tough and you need to grind it out to be successful. But the franchise network is there for support and they have the right systems in place. If you use them properly, everything will roll out nicely.