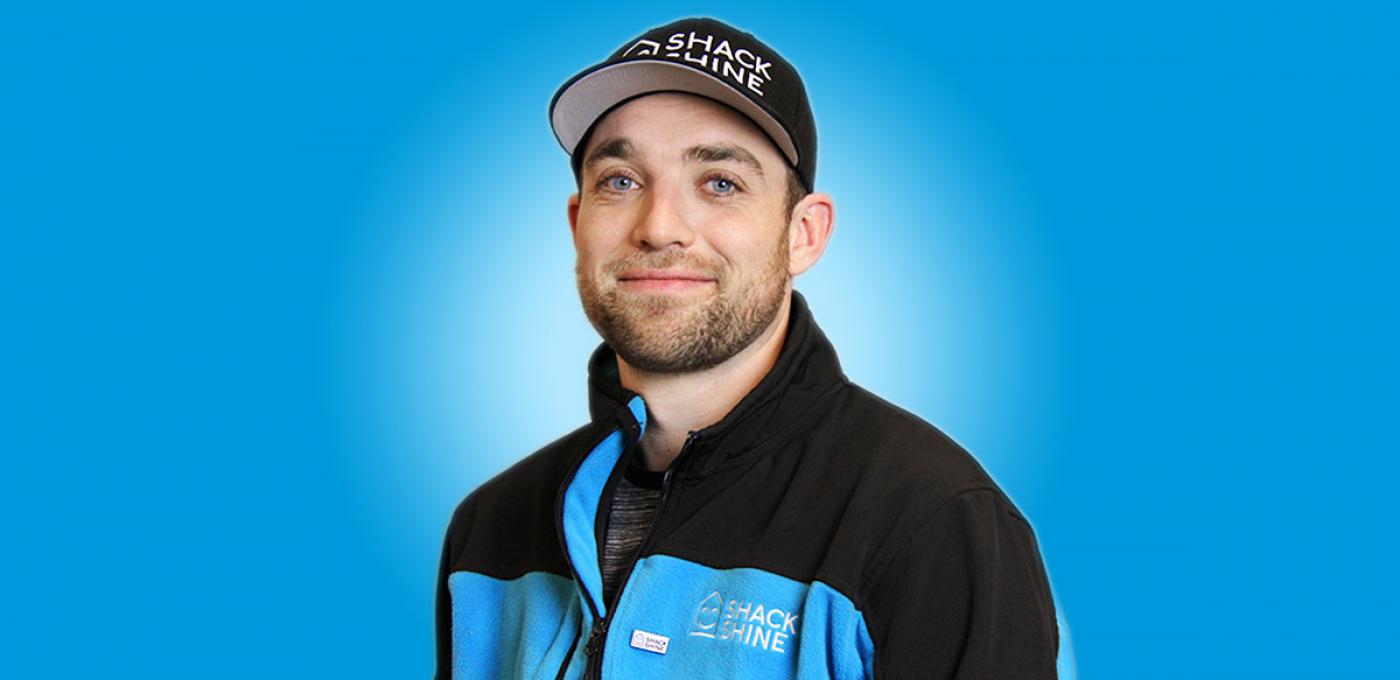 The Simple Way to Stop Working For Someone Else (And Become Your Own Boss Instead)
A few years ago, Dan Vrskovy's life was a blur of traffic jams, overtime, and crunching numbers. He was busting his chops to make a living for his family — but his work left little spare time for home life.
He was unfulfilled, burnt out and ready for a change. So Dan and his wife quit their jobs and moved out West for a fresh start and to be closer to family. He was done with working hard to build a business for someone else — so he decided to make a future of his own. Here's how he did it.
O2E: How has your life changed since buying a Shack Shine franchise?
DV: My wife and I both used to drive long commutes and put in long, hard hours at our jobs. We worked at big companies that didn't give us much fulfillment, or allow time for each other or our dog.
I always felt a disconnect between myself and my work. Now, I wake up everyday with a purpose to grow the business and be the best we can be. Our customer feedback has always been extremely positive. It's very rewarding to hear that.
O2E: How did you know it was time to make a change?
DV: I was a chartered accountant for an oil and gas company in Calgary, Alberta. I really didn't love being at a desk all day, every day.
My wife and I decided that if we were going to work as hard as we were, it shouldn't be for someone else — it should be for ourselves. We also wanted to be closer to family and to have a change of pace. So we moved to Kelowna, BC, where my wife joined her family business and I started Shack Shine Okanagan.
O2E: Why did you decide to buy a franchise?
DV: I initially was looking for accounting jobs but quickly realized the pay cut would be significant from what I had in Alberta. That's when I started looking into self-employment opportunities.
I figured I had three options: I could start a business on my own, purchase an existing business, or buy a franchise.
I had very little small business experience and also little experience in any specific industry — so buying an existing business or starting my own would be a big risk. Franchising made the most sense.
O2E: Why did you choose Shack Shine?
DV: I have a friend who has been involved with Shack Shine from early on. He pitched it to me when they were first starting to franchise — but I wasn't fully sold on franchising yet.
Once I explored the other two options, it became clear that franchising was perfect for me. There's a balance of owning your own business, but you also have the support of an established, proven system.
I've also always enjoyed being outside and being active so that was a big reason why Shack Shine drew me in. It also seemed like a very recession-proof industry; there will always be demand for the services we provide.
O2E: What advice would you give to people who are looking into franchising?
DV: If you're looking to be self-employed and you're new to small business, you should definitely consider joining a franchise. The system provides so much support, and gives you access to resources you'd never have without it.
O2E Brands has been a great school for small business. I've learned more in the last year and a half with Shack Shine than I did in seven years of business school.
O2E: Final thoughts?
DV: It surprised me how much I've enjoyed creating and leading a team. With O2E Brands, I'm building something bigger than I ever could have done alone. I finally feel fulfilled by my career.
I still put in long hours but it doesn't feel like work. The administrative work I do (like scheduling, quoting and invoicing) can be done from home, so I can spend more time with my wife. It's also gratifying to know that all the hard work is going towards building something of value — not for someone else, but for my family.