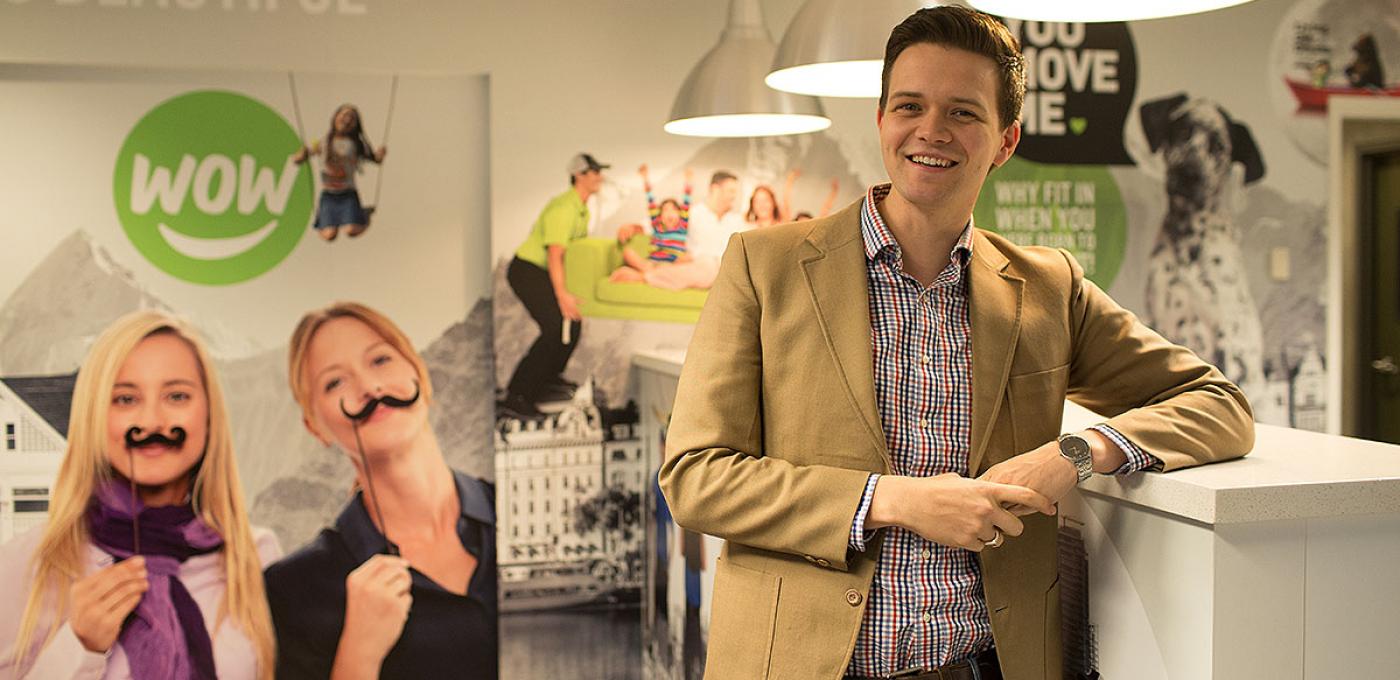 INC: Why Employees Should Develop an Entrepreneurial Mindset
This article was contributed to INC Magazine by Brian Scudamore.
It might seem counter-intuitive to encourage your employees to take on side projects. After all, business owners want their staff to be 100% invested in the job they're being paid for.
But at O2E Brands, we've learned there are huge benefits to nurturing an employee's entrepreneurial mindset. It ignites their innovative spirit, and it encourages them to take risks that push our business forward.
One of our franchise owners, James, started as a junk hauler on our 1-800-GOT-JUNK? trucks in California. He never considered business ownership until the franchise owner, Tom, identified the opportunity for him. Tom nurtured James' development and promoted him as his skills progressed. Eventually, he asked, "Have you ever thought of owning your own franchise?"
Tom could have ignored the fact that James would make an awesome business owner - he'd be losing his top employee. Instead, he leveraged the increased customer satisfaction and positive brand awareness that came from giving James the reins (not to mention the fact that sales went up the following year). 
Here's how you can develop a successful entrepreneurial mindset among your employees. 
Give employees some skin in the game
It's not enough to expect your employees to show initiative. We have a profit-sharing program, so that every person on staff knows their decisions directly impact their annual bonus. That way, they'll treat job with the same mentality as any business owner.
We've also created systems and tools available to help people learn and grow.  Our People Department, which oversees the training and development of more than 2,500 franchise partners and corporate employees. They run our A-Player Development Program, which consists of in-house workshops on topics like developing as a speaker, goal setting, business model generation, time management, and conflict resolution.
I've noticed that employees with in-house training often outperform people we've hired who held actual MBAs. That's because we are developing a team that is trained in the specifics of our business. And just yesterday I had an employee tell me, "This place is like university, but with real world experience."
Challenge your employees to learn new skills - but give them tools to help them succeed
A culture with an entrepreneurial ethos facilitates crowdsourcing and makes everyone more open to feedback. That's key, because the best ideas can come from the unlikeliest of sources. Look at Jim McCann's legendary success as founder of 1-800-Flowers.com, a retail leader in flowers and gift baskets. He set the standard for innovation when he used a toll-free number in his company name and then became one of the first online retailers, thanks to a deal with AOL in the 1990s. But he was working as a group home counselor and bartending at night when a customer came into the bar and mentioned he was selling his flower shop. Without any knowledge of the industry, McCann expanded a simple bricks-and-mortar opportunity into a full-blown global retail service with the technology available to him.
You can apply that kind of outsider thinking to your own business. For example, our VP of marketing, David, was tasked with creating a multi-million dollar radio campaign - without any radio experience. We were able to help him source a top expert in radio based in Austin and flew him there to learn from an industry leader. David realized that radio advertising could help us penetrate our local franchise markets. Now, audiences hear our ads a minimum three times per week. After that deep-dive, our business has grown 20 per cent year-over-year, supported by the strength of our radio advertising.
Simply admitting that he wasn't informed and seeking collaborative learning gave David an opportunity to meet and exceed his goals (and get a promotion in the process).
Don't be afraid to let employees leave the company - you'll show your current team that you value them
About 90 per cent of the people we've trained have stayed within the O2E Brands family. Some of the people who started off working on our trucks or in the call center have gone on to become some of our most successful franchise partners or corporate leaders.
But we also understand that the pursuit of passion is a varied path. However, even people who have left us for their own ventures often remain valued business associates. Our former vice-president of information technology, Roman, created the booking platform for 1-800-GOT-JUNK?. He was so excited about its success that he went on to start his own business, providing the booking and dispatch software for other industries. But we've continued to work closely with his company.
Growing and developing talent, with the understanding it may lead to opportunities outside the company, is possibly the greatest loyalty attainment tool of all -- and it goes both ways.