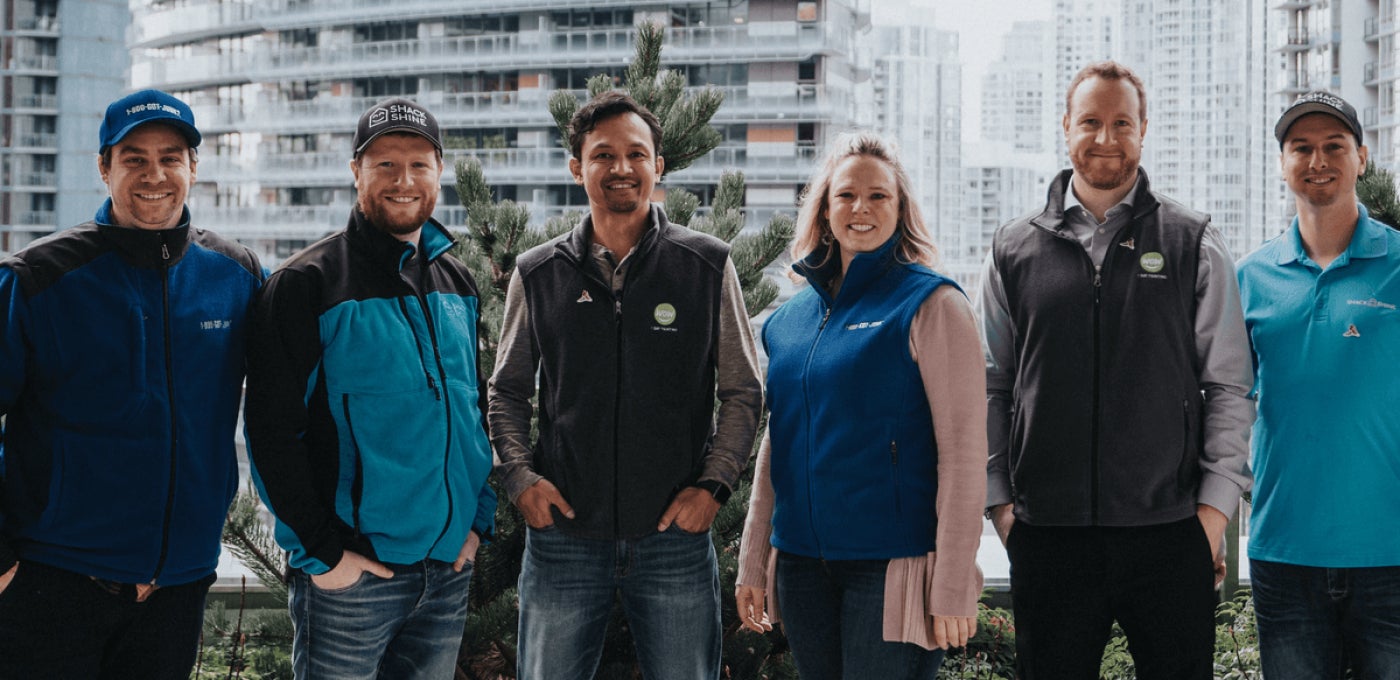 Franchising vs starting a business from scratch: which is best for you?
If you're ready to take control of your own future and make the dream of owning a business reality, you're probably wondering which is easier — starting from scratch or franchising. Let's discuss the pros and cons of both, looking at costs, resources and time commitments. 
RESEARCH
Franchising 
Choosing a franchise business means that a lot of the legwork has been done for you, so that you can hit the ground running and be operational fast. From the very first step you'll be supported, with access to resources to investigate your market and understand the competitive landscape of the industry in your territory.
Start-up
The first step of building your business from the ground up is research, research, research. You'll need to investigate the current market to determine demand, what kind of services your competition offer, how you will reach potential clients, and more. This will help you put together a strategic business roadmap, laying out what kind of business you want to start, your sales territory, and the level of investment capital required. This roadmap should also take into account vendors, lead generation opportunities (i.e. marketing) and define critical business roles. 
COSTS
Franchising
There are always costs associated with starting your own business. Franchise ownership requires an initial investment, then regular franchise fees. With this comes an entire team of people and processes to support you on your road to success. As a franchise partner you're a member of a family – and you'll never feel alone because you have a network to fall back on. 
Start-up
You'll need more than just supplies when it comes to initial investment. Also on your list should be software (for CRM, payroll etc.), office supplies, and branded assets such as vehicle logos, uniforms, lawn signs and business cards. Additionally, you should account for potential legal costs associated with setting up your company - you'll need a business license, liability insurance, an employer identification number and taxpayer identification number, for starters.
OPERATIONS 
Franchising
Franchising eliminates the guesswork that is an inevitable part of start-ups, with a proven operations and management system already established. O2E Brands Franchise Partners have everything they need to launch their business, and ongoing support throughout their entrepreneurial adventure. This includes training on day-to-day operations, resources to recruit and train employees, and access to a centralised sales centre, which allows you to focus on growing your business, rather than getting bogged down in time-consuming admin and setting up appointments. 
Start-up
It takes time and effort to set up the operations and management side of any business, and there's always going to be a period of 'trial and error', so it's good to be prepared. From systems and technology, to recruitment and the customer journey, you need to have all bases covered. For example, finding reliable employees can be a challenge, and there are several things you need to think about when hiring. Ideally you should develop a recruitment handbook, create a company vision, and construct adequate training procedures that won't disrupt daily workflow. 
MARKETING
Franchising 
Becoming a Franchise Partner means that you are a valued part of a trusted, recognized brand, backed by a centralised Marketing and PR team on both a local and a national level. Owning a franchise is essentially being handed the keys to a fully branded business, ready for your hard work and ambition to create your success story. 
Start-up
When starting a business from scratch, you need to think hard about branding and marketing. What will make your business stand out? How will you generate leads, and establish a customer base? How will you book jobs and handle customer service? Branding is just one part of your overall marketing strategy – to generate awareness and business you need to think about ad buy, social media, seasonal campaigns and more. In fact, managing your marketing and reputation can be a full time job in itself.
TIME COMMITMENT 
Franchising
One reason people decide to start their own business is that they want greater flexibility and the freedom to set their own schedule, so that they can spend more time with family. Franchising offers this, and offers it faster: thanks to the support and established systems that allow you to be operational and booking jobs in just a couple of months. O2E Brands' centralised call centre also helps, because you can enjoy family time secure in the knowledge that your jobs are being booked, even as you play with your kids. Work hard, play hard has never been more true!
Start-up
It's important to go into business ownership with your eyes wide open, and with the knowledge that it can be a very slow process to get things moving or start seeing revenue turn into profit. You're building something from the ground up – that takes time and effort. Recruiting takes time. Brand recognition and building a customer base takes time. Establishing a working system of processes takes time. Staying realistic and managing expectations is key. 
WHICH ONE IS RIGHT FOR YOU?
If you want to talk it through, and discover more about our available franchising opportunities, you can book a call today.