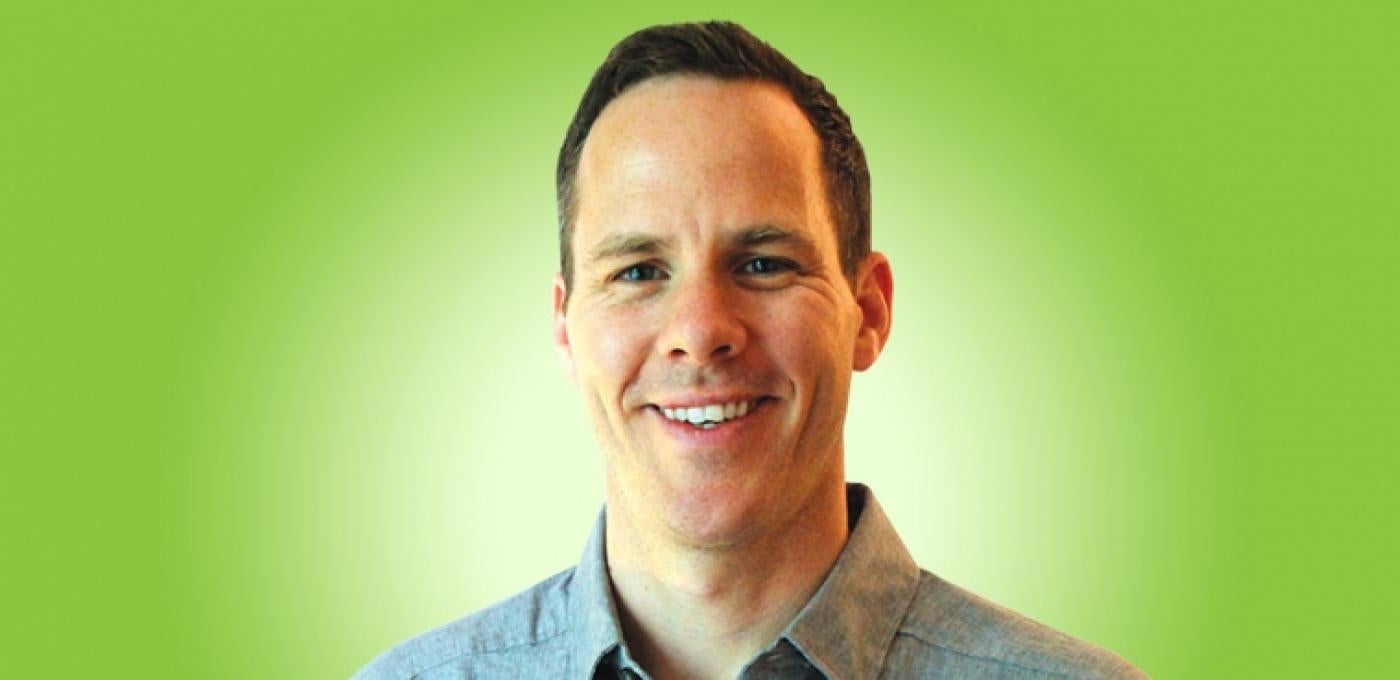 The Career Your Law School Didn't Tell You About: Franchise Ownership
The road to business ownership is rarely straight; for Brent Sharpless it was more of a zigzag. He started his journey at the O2E Brands head office, as a work placement for his MBA. Then he headed back east for love and the law, to build a family and the legal career he'd always wanted. But life as a lawyer bogged him down in repetition and long hours — and when he least expected it, a more rewarding opportunity came around the corner.
Brent became a business owner with WOW 1 DAY PAINTING, and got the freedom, variety and challenge he needed. Here's his story.
O2E: I understand you used to work for our corporate head office, the Junktion. Tell me about how you first got involved with O2E Brands.
BS: I actually worked for 1-800-GOT-JUNK? while I was completing I was completing my MBA. Then I went to law school in Calgary. My dad was a lawyer and it was something I'd always wanted to do. Being a lawyer puts you in a position of knowledge that's very applicable to business. From my first year through three years after graduation, I practiced law at the largest firm in Canada.
O2E: Tell me about the turning point — why did you decide to look into franchising?
BS: I wanted to own a franchise with O2E Brands because of my experience with the company. They have the people and the systems to set you up for success. Also, getting involved with a new brand offers a unique situation: the benefits of an established franchise system with the freedom of entrepreneurship. It's not plug-and-play like the bigger brands. You get a say in the development because everyone is learning on the go, together.
O2E: What surprised you most about owning your own business?
BS: When I originally bought the franchise, I had a false sense of how easy it would be. I thought I could hire general managers to run the business and I could sit back as a hands-off investor. I figured out quickly how much work is involved in creating a successful business.
Customer interaction was also a huge transition. In the past, I had dealt with large, institutional, complex clients. But with WOW 1 DAY PAINTING, dealing with something as intimate as your customer's home was a whole other beast.
O2E: What has been the best part?
BS: The people, first and foremost. Brian Scudamore says "it's all about people" and it's true. We're a service-based business. You can't scale and grow without good people around, or without exceptional customer experience.
We have an amazing team at my franchise in Toronto. We're a close-knit group of people who care about the company and each other.
O2E: What does franchise ownership give you that a legal career didn't?
BS: I have way more flexibility in my schedule. The client demands of a corporate legal world are very different than a painting company — in the best way possible. I have a family. Now, if I need to take an afternoon to pick up my kids, I can do that.
It's also flexible day-to-day. As a lawyer, I was doing corporate finance transactions and it was highly repetitive work. When you're running your own business, every day is different with new challenges to overcome. I never get bored.
O2E: Final thoughts?
BS: When you're looking into franchising, you need to do your due diligence on the people involved and the systems in place. Look at all the different models out there and speak to as many existing franchise partners as you can.
If you leverage the systems and resources, and put some elbow grease into it, you can make a healthy living owning a franchise with O2E Brands. At the same time, you have control over your own schedule and can be your own boss. Some people just want to buy themselves a job, and there are many franchise options out there for that market. But if you're someone who wants to grow as a part of something bigger — then this is the place to be.