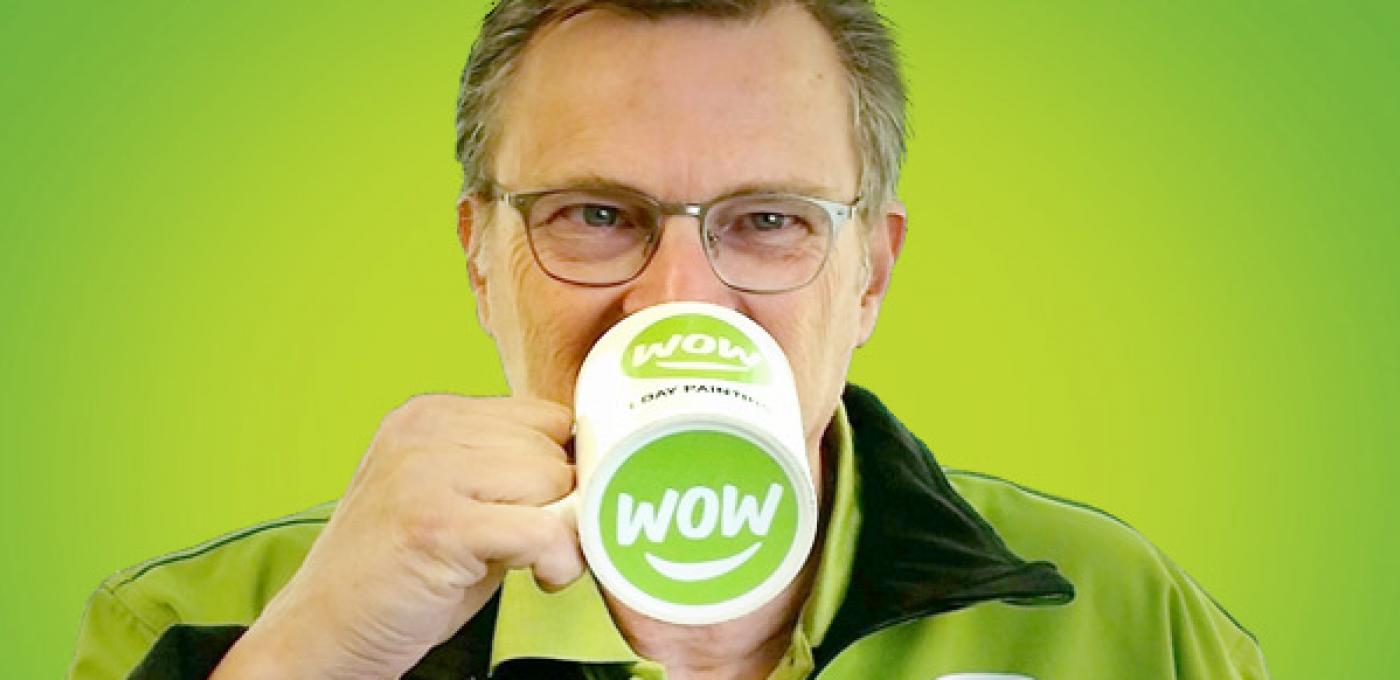 Life After Layoff: How This Man Found a Second Career in Franchising
Layoffs, restructuring, downsizing… these impact so many great people. When it happened to John Huizing, he turned a bad situation into a catalyst for the future he'd always dreamed of.
John had worked for over a decade at the same company when his pink slip came; the business was purchased by an overseas firm. Suddenly, he was on the hunt for a new career. He found an opportunity with WOW 1 DAY PAINTING and became a franchise partner.
After years of working for others, John became his own boss. The success he's found as an entrepreneur was something he didn't expect, and it's made him happier than his life in a corporate cubicle.
This is his story.
O2E: Tell us about how you ended up out of a job in 2014.
JH: I have a background in electronics, and I worked for 14 years at a large American firm. I was doing a lot of program management and overseeing a lot of projects when I got laid off. The company had satellite offices in China, I was asked to stick around and train my counterparts there. So I had completed the transition, training and cleaning things up in January 2015 when I left and received my severance.
O2E: Was it easy to find a new job at that stage in your life?
JH: I was one of hundreds of people who had been laid off -- so suddenly, I was competing with my old coworkers for jobs. For the first part of the year, I was constantly looking around, wondering, "What am I going to do?"
I thought I'd get myself busy, doing some painting projects for friends and family. Then one day, I was online and found WOW 1 DAY PAINTING, which was hiring painters in the area. I called Kim Rood, the York region franchise partner and we met for coffee.
He didn't have full-time work for me, but during our meeting, his phone was ringing off the hook. I couldn't believe how busy he seemed. He talked about the success he'd had since starting up only a few years before, when he had been laid off from his company, too.
After talking to him, I started to investigate becoming a franchise partner.
O2E: Once you were awarded a franchise, what happened next?
JH: Things happened really fast! We chose a franchise territory that was different from where my wife and I lived, so we sold our house and moved to Hamilton, Ontario. Running our own business - in a whole new city - is a different world. I've never been so busy in my life, but it's a different kind of busy-ness: I used to be a cubicle person, dealing with lots of corporate stuff. Now, my wife and I are partners, so we're in charge of everything from hiring and firing, to marketing, to running the books.
As a former office worker, I didn't even realize how much I'd like meeting with customers and doing estimates. Cubicle workers have to make busy work, put in facetime, and worry about clockwatchers. Now it's different: our days are totally flexible. It's all up to us.
O2E: Did you ever expect that you'd become an entrepreneur?
JH: Not at all. It's a surprise twist, especially at this stage in my life. But it keeps your mind active in a good way — you're constantly thinking two to three days out, planning the next projects. Every day is different.
And the business is doing very well - we're surprised! It's been a good year. If you follow the systems, things work. And we're finding it's scalable: you can build your business easily.
O2E: Is there anything else we should know?
JH: I think everyone is skeptical in the beginning… You look at the numbers for the sales for the year, and you think it's crazy. The numbers are huge. But you have to have faith in the system; there are steps to follow, and processes that have already been proven. It's a matter of trust.
It was hard when I was laid off. Now I just think all my life experiences have come together for this.
John Huizing is a franchise partner with WOW 1 DAY PAINTING in Hamilton, Ontario.